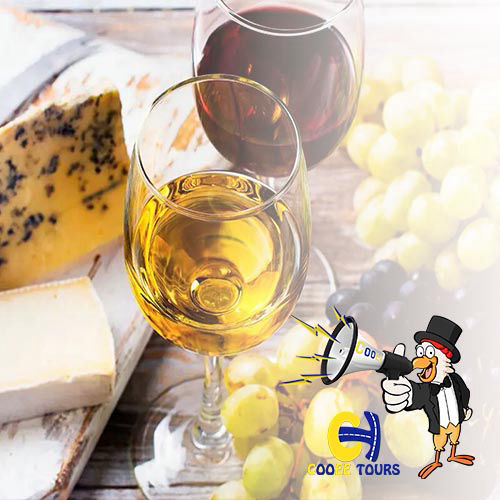 Wine tours can be very educational and enjoyable, even if you're not a big drinker. There are many misconceptions about wine tours. For instance, many people think that wine tours are for people who have already tasted a lot of alcohol or that they are just for those who want to drink a lot of wine. Both of these statements are wrong. This tour can be an ideal way to learn more about the culture and history of a region while still enjoying the local food and drinks in the area.
Well, let's discuss some most common myths that people hold about these wine tours in detail!
Myth 1: Wine tours only exist in Europe and France:
Wine tours are not a European tradition but rather a global one. The idea of wine tasting as an experience is not limited to the continent of Europe or even to France. Wine tasting had been around for centuries before Europeans started drinking it on a regular basis.
Myth 2: The wine tours are only for tourists:
People often think that wine tours are only for tourists. However, this is not true. They are frequented by people who love wine and want to learn more about the different wines that they drink every day. In fact, many people who live in the region and are passionate about wine do enjoy these tours.
Myth 3: You have to be a connoisseur of wine in order to enjoy a tour:
In the past, wine tours were not open to everyone. Only those who could identify and appreciate wines could participate. But now, there are many more opportunities for people to enjoy the pleasures of wine tasting. It is important that you know what you're doing before going for an experience. Rest you will come to know after reaching the winery!
Myth 4: The best wine tours are expensive:
Wine tours can be expensive, but the cost does not always reflect the quality of the experience. There are a few ways to cut down on costs. The cost of a tour can vary depending on the location, date, and company. If you want to save money, consider a wine tour package from COOEE TOURS. They have multiple wine tour options for people that too at very affordable prices.
Myth 5: It's too difficult to plan your own wine tour:
There is a popular myth that it's too difficult to plan your own wine tour. However, the reality is that it's not as hard as you may think. This particular myth can be explained by pointing out that there are plenty of websites and service providers that will help you find the perfect spot for a wine tasting. The best part about planning with them is you can come to know all the hidden things about wine.
Myth 6: Wine tasting requires a correct knowledge about the grapes used for preparing it:
Wine tasting is an experience and not a science. It is more about the senses than it is about the knowledge of grapes. Whenever people think about wine tasting, the first thing that comes to mind is the smell. As soon as you walk into a wine shop, your nose will be overwhelmed by the smells of newly bottled vino. However, you might not be able to taste the wines that are offered.
Plan a wine tour for yourself now, and be ready to experience something exotic this time!