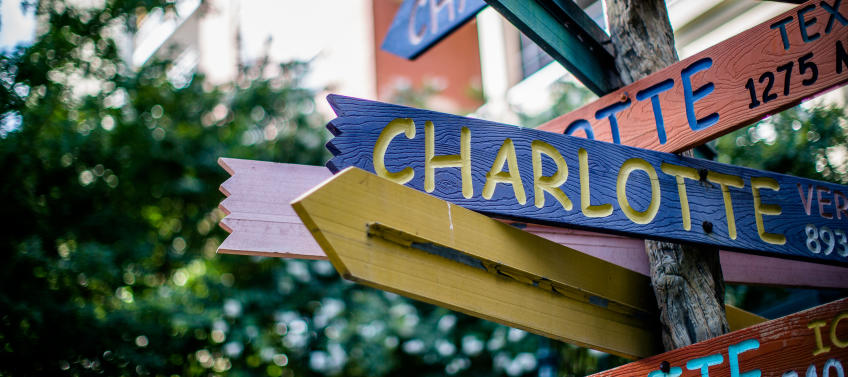 Charlotte is the major city and considered a commercial hub of North Carolina. This modern city is home to several museums, parks, popular restaurants, amusement parks where you can spend your day and create lots of memories. That means there is a lot to do in this wonderful city. Exploring the nightlife is one of the things to do in Charlotte NC that you can't afford to miss on weekends.
Along with this, Charlotte holds a rich history that reflects its culture. You can explore the street shows to know the history and culture of Charlotte. Several museums attract tourists with their unique and antique items.
Charlotte NC, also pleases auto-racing fans with plenty of things to do. They can explore racing schools, motorsports museums like the NASCAR Hall of Fame, etc. Whether you visit with your family or friends, you can find the best places to visit in Charlotte NC on this list.
1.    Sea Life Charlotte-Concord Aquarium
It is an aquarium that allows the audience to experience sea animals from close. Sea Life Charlotte-Concord Aquarium is an underwater tunnel where you can enter the world full of sparkling scales, super sharp sharks, towering tentacles. It is one the best places to visit in Charlotte NC with your family and kids that probably you have experienced before. Visit here and share your experience with us.
2.   NASCAR Hall of Fame
NASCAR Hall of fame is one of the popular museums in Charlotte NC. It would be the best place to visit in Charlotte NC for those who are die-hard fans of car racing. Here you can stop to experience the historic car races like a 1952 Hudson Hornet, a 1967 Chevelle, and Dale Earnhardt Jr.'s 2008 Chevy Impala SS. This place will definitely grab the attention of the tourists with its attributes. You can also take souvenirs to your home from the gift shop.
3.   The Bank of America Stadium
If you are a sports lover, Charlotte has many attractions for you. After the NASCAR Hall of Fame, the Bank of America Stadium is another most attractive place in Charlotte to visit. This is a tremendous field of 63 yards where NFL events are facilitated. Despite being so popular, it is so easy to get the tickets. You can spend a day full of enjoyment here. Visit here and Thank us later!
4.   Levine Museum of the New South
Levine Museum is the best attraction to visit on the list. It attracts visitors with its interactive multi-sensory exhibits. It is the best place to visit in Charlotte NC to explore the best part of the Southern United States. You can plan to visit here with your friends, kids, family and even colleagues.
5.   U.S. National Whitewater Center
It is a man-made water sports activity area where experienced and beginners can learn rafting skills with the help of experienced guides. U.S National Whitewater Center offers various water sports activities like paddle-boarding, and kayaking with instructions and equipment rentals.
Sportspeople can also experience wall climbing, rope courses, trail running, mountain binging, hiking, and multiple zip lines. This is the best outdoor place to spend an adventurous day out of city life that you can visit with your adventure-seeking friends.
6.   UpTown
If you are a shopaholic, this place will please you. Get enough money or credit card from your husband and just land Uptown. You can enter a handful of showrooms and pick the most stylish dress for you. You can also enjoy the cocktails at the rooftop of the bar while soaking in the sun. This is a really amazing place to visit in Charlotte NC to make memorable memories.
7.    Billy Graham Library
Billy Graham Library is the home of Graham that is converted into a pilgrimage site to pay him respect. This library has spread to 20 acres and is designed to reflect Graham's journey, from humble beginnings on a dairy farm to life as an international missionary. It is a 1.5-hour walk in the library with a combination of photos and interactive stops. This is a really interesting place to visit in Charlotte NC that you should not be skipped on your list.
8.  Discovery Place
Discovery Place is a museum where you can see, hear and feel Science. This museum is best to visit for all ages: children, adults and old. There are several opportunities for children who are below seven years in the section 'KidScience'.
All ages will love to take a walk in different sections of the museum that offer different experiences, from exploring the natural world to space and the human body.
We hope this post helped you in selecting the best places to visit in Charlotte NC. If you enjoyed reading this post, do not forget to share it with your friends. Also, share your tour experience with us. We will pin the best comments and will get back with another topic soon.