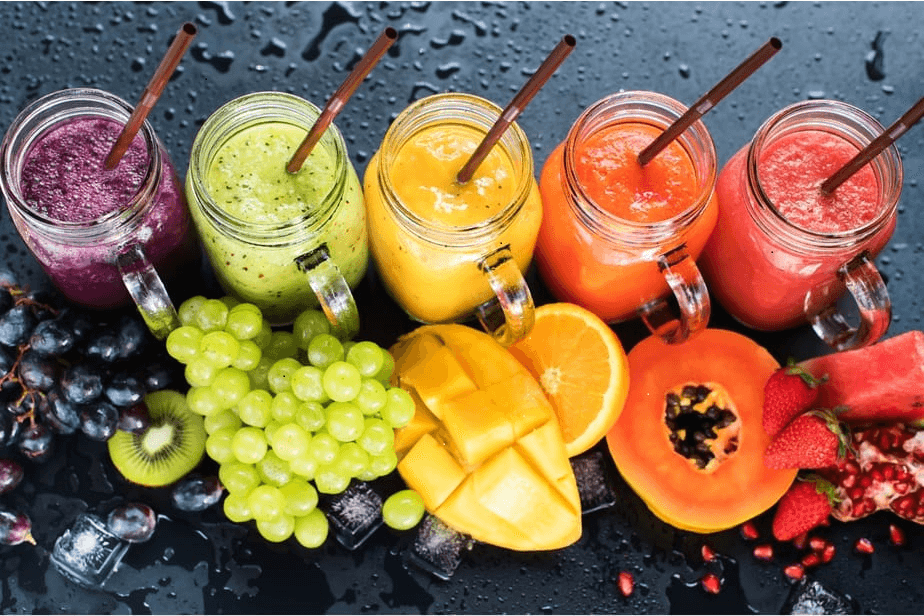 We all love juices and, undoubtedly, we always want to get them with the best flavors. Right now, the market is flooded with so many brands that claim to come up with fresh juices, but we all know there are some preservatives added along with sugar that does not make it healthy enough for us. In this scenario, it is important that we have some healthy options available. For all of you out there, I am sharing a mixed fruit juice recipe that you can try at home. You might be feeling that this is going to be an ordinary recipe where you need to add some fruits and just blend them. But no, there is a lot more for you to explore within it. Let's get started!
Ingredients to prepare mixed fruit juice:-
To prepare the mixed fruit juice, you can consider all the seasonal fruits available. But specifically, we suggest you to consider:-
2-3 pieces of pineapple (be sure to remove the peel and the pieces are finely cut)
4-5 strawberries
A bunch of grapes
2-3 pieces of watermelon (be sure to remove the seeds)
An apple
2 or 3 oranges
2-3 drops of lemon
Cashew nuts and resins for garnishing
Serving: 1
Steps to prepare mixed fruit juice at home:
To prepare this mixed fruit juice, the steps are as follows: –
Firstly, take out all the fruits as mentioned in the ingredient list. If you are preparing for more people, you can simply double the number of fruits. Also, if you wish to add any additional fruits, you can go ahead with it. Peel them properly and cut them finely. But don't forget about the fruits we used to make shakes, such as bananas and mangoes.
Add all these fruits to the juicer and add a little water to it. Make sure the amount of water isn't too high because the fruits will release their juices and the consistency won't be thick at all if you add too much water.
Now blend it properly for the next 2 to 3 minutes and check whether the juice is ready or not.
When the juice is ready, simply pour it into the glass and top with cashews and resin.
Add 2-3 drops of lemon to the juice. This is entirely optional here. This we are suggesting to you because it gives a little different flavor to the juice and you would love to have it on your table.
Try this recipe now and do let me know what you think. If there is anything you would like to share, go ahead in the comment section below and I would love to help and listen to you out!