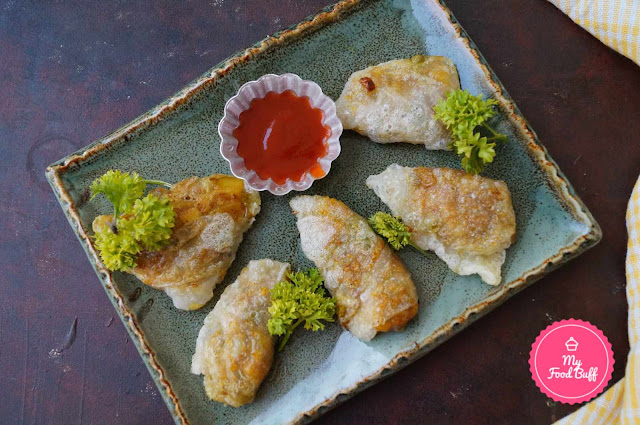 Usually, Samosas are a baked or fried dish with several kinds of stuff such as peas, onions, potatoes, and so on. However, probably gluten intolerant and diet-conscious people should avoid this tasty and spicy dish because of some constraints. Eventually, this gluten-free recipe uses rice flour on the basis of all required flour and it is baked on the basis of frying.
Skill level: Easy
Cook time: 40 mins
Ingredients:

• Potatoes (2)
• Cumin seeds (1 teaspoon)
• Onion (1)
• Green peas (1/2 cup) boiled
• Butter (2 tablespoons)
• Rice paper rolls (4)
• Garam masala powder (1 tablespoon)
• Salt
How to Prepare?
• To prepare this recipe, initially, you're to need to make the potatoes ready (peel, chop, and boil). Then mash the boiled potatoes and keep it for later use.
• Now heat a pan with butter and throw the cumin seeds and add the chopped onions and fry it well until it turns brown and translucent. Now add the brownish onion, salt, and spices into the potatoes and mix them well till it blends well with each other.
• Then with this potato, onion, and spices mix add the boiled peas and mix it well and keep it aside. Now heat the pan with the required oil for baking. Now take ¼ level of water in a bowl and dip some rice paper in that one by one for 1-2 mins till it turns soft.
• Now place those papers and fill them with potato stuff as required at the center. Then, first, fold the bottom up, then sides in, then top-down. Follow these steps for all and now bake it well on an oiled pan for 20-25 mins.
Finally, your crispy and hot Gluten-free Samosa is ready to serve, and enjoy this in the evening time with tea or coffee with some tomato ketchup.