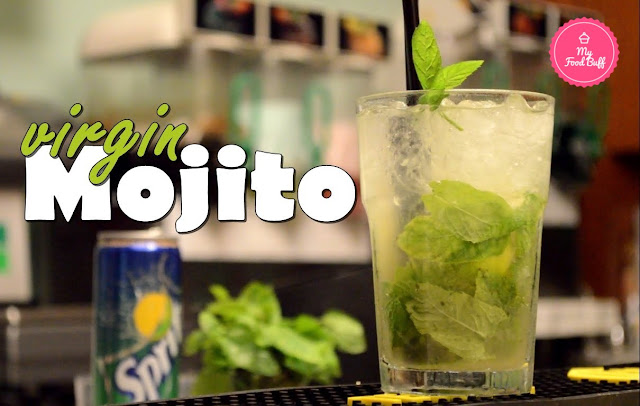 Virgin Mojito is also known as Mint lime Mojito, which is a great and refreshing summer drink. The sweet taste of this comes from the addition of tangy lime and mint fragrance that makes you feel refreshing. You can prepare this drink in different ways in a very short time span. You can serve this drink for any age group because it isn't alcoholic. Based on this, let's discuss the preparation of Virgin Mojito.
Skill level: Easy
Prep time: 10 mins

Ingredients:

•    Mint Leaves (20-25)
•    Limes (2), cut into wedges
•    Sprite (2 Cups)
•    Sugar (2 Teaspoons)
How to Prepare:

•    To start making Virgin Mojito (Mint lime Mojito), initially take one long glass or bowl, then add lime wedges, mint leaves, and sugar as your required. You can use simple syrup instead of sugar.
•    Now mess all these ingredients by using the muddler, if not you can mess with any hard wooden spoon. After this process, you can able to see the juices from lime wedges and mint leaves. Now remove all except the juice extract.
•    After removing all, now add some sprite to that mixture. Instead of adding sprite, you can add sparkling water or club soda. And ensure that the sugar level increased as per the sprite or soda or sparkling water level. And stir it well until all sugar melts well.
•    Finally, your sweet and refreshing Virgin Mojito is ready to taste with some ice cubes and garnish with lime wedges and mint leaves.
Source: http://myfoodbuff.blogspot.com/2017/12/virgin-mojito-mint-lime-mojito.html