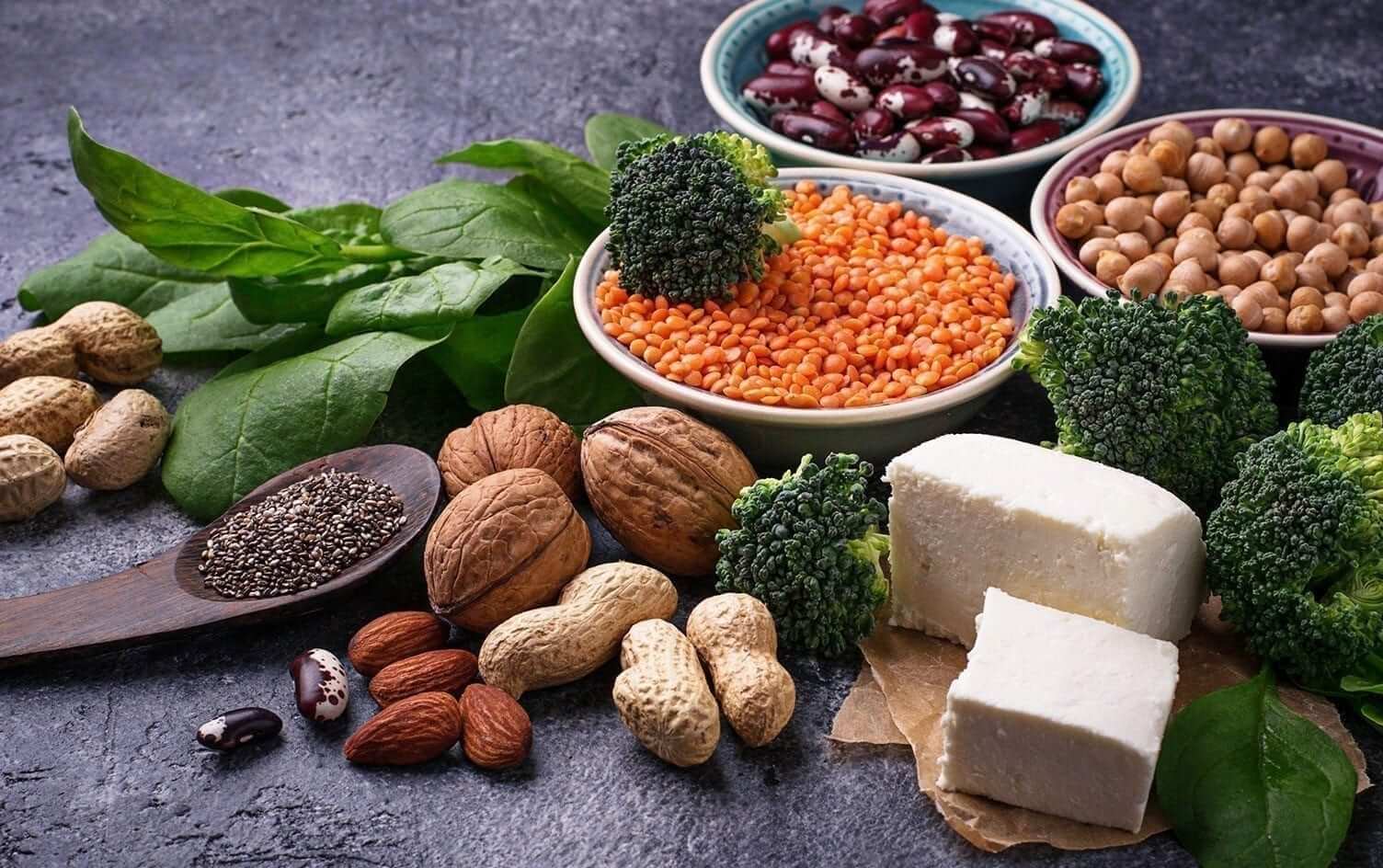 There has been a long debate between vegetarian and non-vegetarian food. Which one is better? People have different opinions. The trend of veganism is rising and showing no signs of slowing down! Over the past half a decade or so, the concept's adoption has exploded like anything, with more people choosing a compassionate routine and more restaurants and supermarkets accommodating this preference every year.
6 out of 10 vegans and 40% of the vegetarians in the U.K. have accepted the regimen over the last 5 years alone. Social media has played a mammoth role in popularizing this ism, as every other campaign talks about being vegan and protecting the animals. Almost every person in this world knows that non-veg is one of the best sources of protein. However, in recent years, a large number of such people have shunned this belief as the awareness on non-animal protein sources has increased.
Increasing Fascination for Plant-Based Protein
A plant-based diet emphasizes eating fruits, whole grains, vegetables, seeds, legumes, and nuts, meaning these foods include the majority of what you eat. Similarly, with pulses and beans, you would have an improved consumption of fiber, vitamins, and minerals, which is ideal as most people don't consume enough fiber.
To give an idea of the vast benefits of plant-based products, peas offer protein, fiber, folic acid, and vitamin C. It's quite natural to think that a plant-based diet can bring about a lack of protein, but this is not true; plants can also provide protein. Many celebs, such as Virat Kohli, who were staunch meat eaters until a few years ago, now endorse the consumption of plant-based protein.
Such food sources are essentially a substitute for meat. Soybeans are the most widely used as a substitute for meat. In India, there is no comparison to the fascination with soya chaap, and many restaurants and carts serve finger-licking dishes made with it. Similarly, this madness about tofu and nutri-kulcha has been driving the consumption of meat substitutes in India, Japan, China, and many other Asian countries,
Soybeans comprise all the vital amino acids required by the body and have been grown for ages. People having diets high in soy protein and low in animal sources are less prone to breast cancer and prostate cancer than other people. 33% Americans have soy food or beverages a minimum of once per month, and 85% rate soy products as healthy. Thus, the people are expected to eat plant-based proteins worth $26,721.3 million in 2030.
Seaweeds also Popular Source of Protein, Majorly among Fitness Enthusiasts
Seaweeds, as a nutritional protein source, were first consumed in Asian nations, with the concept later expanding to nations such as Chile and France. Moreover, the consumption of numerous animals is now becoming a threat to humans because of communicable viral diseases; hence, seaweed proteins are gaining popularity as a substitute for protein.
Red seaweeds are considered to have the highest amount of protein, which is essentially accountable for the red color. Already, 18 million tons of red seaweed is supplied around the world every year. Much of the current production is done for extracting carrageenan and agar for processed food products.
People have already shelled around $514 million on seaweed-derived protein products in 2021, and this growing trend will get F&B companies $1,398 million by 2030.
Sports Supplements for Super Performance
For athletes, the kind of nutrition they take to maintain their physique and agility is rather important. Sometimes, there is a need for additional supplements for athletes to put on some muscle. CWG Birmingham is just around the corner, and there will be events such as boxing and powerlifting, which will test strength. Apart from it, the ultimate power game, the T20 World Cup, is about to get underway, which means cricketers who are vegan or even others will be focusing on maintaining their nutrition with plant-based sports supplements.
The veg or non-veg debate will never end; it is up to you the kind of philosophy you want to adopt. But, if you are thinking about being vegan, then there are various plant-based foods that could come in handy for fulfilling your requirement for protein.