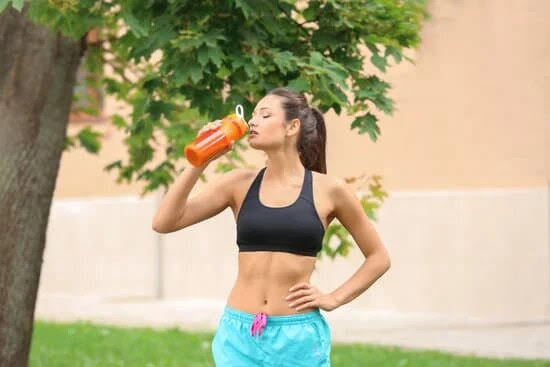 While earlier, energy protein powder was the choice of enhancer for most gym-goers, that trend has quickly shifted to energy drinks. Energy drinks have become a staple in every fitness enthusiast's bag. It is now such a common purchase that even the general public enjoys a can every other day.
This is because energy drinks do not require any prior preparation and are much easier to use. However, this high demand has led many new companies to launch their products on the market. Once you set foot in the energy drink aisle of a supermarket, you will be bombarded with choices.
Are Energy Drinks Safe?
To put it simply, this solely depends on the manufacturer you choose. While some manufacturers are very concerned about their consumers and ensure only the best for them, other drinks are really not worth it. For instance, to give you that initial boost, many manufacturers fill their drinks with high amounts of caffeine.
While it might feel good when you have it, it is surely not good for the body. There might be other combinations of stimulants like Guarana, Taurine, or Yerba Mate and high amounts of sugar, which again are a big no-no for your body. This is why it is very important that you keep in mind some considerations before buying your energy drink.
Things to Check Before Buying Energy Drinks
While many people have their brand already decided, the number of new products being launched can often confuse them. So each company is adding a different ingredient or changing the packaging to make it look more attractive.
In such a versatile market, finding the one energy that will suffice all your needs can be quite a challenging task. If you have only recently become a fan of energy drinks and are still looking for one, this blog is a perfect read for you. Here you will find the necessary things to keep in mind, ensuring that you get the best product for the price you pay.
The first and foremost thing you should do is check the ingredients the drink contains. While caffeine is a common ingredient in most energy drinks, many new launches do not contain it. This is a great fact, as caffeine can often cause addiction and further lead to other complications. Instead, you can buy an energy drink with protein as it provides the same effects as caffeine without any of the side effects. In addition to that, the levels of sugar are also a concern.
Make sure you only buy a product that has a limited use of these ingredients. More so, you should stay away from any flavors or ingredients that you might be allergic to. If it is the taste and energy you are looking for, go for the canned goods that have the bare minimum but most important ingredients. Do not go for brands that have added gimmicky content just to increase the price or make the drink sound fancier.
Much like any other consumable product, you should always check the label before you buy an energy drink. The label has all the necessary information and checking it is a must. It will tell you not only the contents of the drink but also the expiry date and other certifications it requires to be sold. The first thing you want to ensure is the FDA certification.
This will ensure that the drink is safe to drink and that all regulations and rules are followed in its manufacturing process. The label will also have other information like the caffeine amount, if any other preservatives or artificial products are added, and much more. Checking the label can help you a lot if you know what to look for.
You might have always heard to check the caffeine amount before buying an energy drink, but you seldom know what to look for. Although it is a proper stimulant, too much of it can do more harm than good, which is why it is best to keep it in check. Experts suggest that you do not consume more than 300 mg of caffeine a day. So you already know that any drink with more than that is a big no.
However, there are many caffeine-free energy drinks on the market as well. These are the more organic and helpful stimulants to provide you with the same effect. It is best if you look for a product like that. Even better, the non-caffeine products also have a greater variety of flavors.
Lastly, what you should stay away from is artificial coloring. While it does not have any initial effect on your body, with long-term use it can. Adding artificial coloring to energy drinks does not really have anything to do with its effects. It is mainly used by manufacturers as a marketing ploy.
However, to make the drink look and taste a certain way, they often add artificial ingredients, preservatives, and coloring. This not only ruins your body internally with long-term use but also your physical appearance. It is best you refrain from using any such product with artificial ingredients.
These are some of the many things you need to keep in mind before you buy an energy drink in today's market. Fortunately, there are a number of brands these days that look after their customers and ensure they get the best products.
Checking the reputation of the brand you are choosing can significantly improve your chances of finding the right one. You can opt for a trusted brand like Bang.
Online customer testimonials are a great way to ensure that you are buying the right kind of product. They will give you their first-hand impression of what you should expect from the product or if you should even buy it. You can then evaluate if that fits your needs and make a clearer and better decision. You can be confident that purchasing the right product will not only provide you with the necessary energy boost, but will also keep your body healthy.