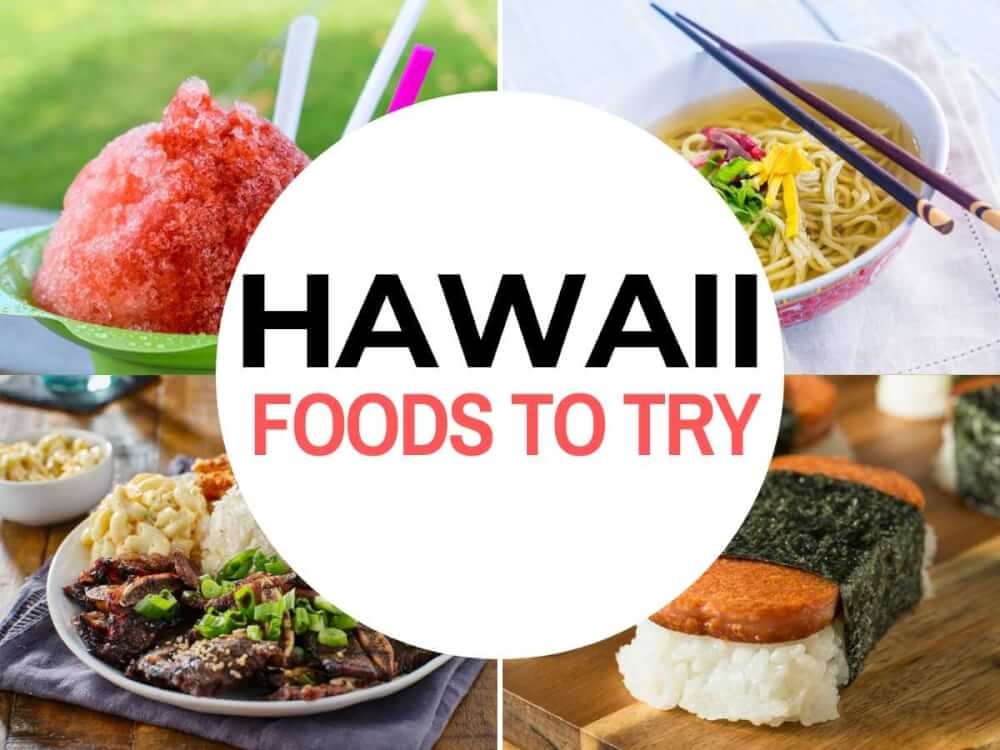 We picture pristine beaches with crystal-clear water and palm trees swaying in the breeze when we think of Hawaii. Hawaii is all of that and more. While this is a big part of what makes Hawaii so special, the islands also have a lot to offer when it comes to food. From refreshing cocktails to island-inspired cuisine, plenty of amazing cafes are waiting to be discovered. The 50th state is also home to some of the best restaurants in the country, serving up everything from fresh seafood to traditional Hawaiian fare. No matter what you're in the mood for, you'll find it on one of the islands. Here are just a few of the best restaurants in Hawaii that you need to add to your list.
The Mill House
The Mill House is a must-visit for any foodie visiting Maui. This award-winning restaurant is set in a historic sugar mill and serves up some of the best contemporary American cuisines on the island. With dishes like wood-fired pizza and roasted chicken, there's something for everyone to enjoy. And don't forget to save a bit of room for dessert! The Mill House is also home to an on-site bakery that produces some of the most delicious sweets you'll ever taste. Decorated with beautiful area rugs and colorful seating, The Mill House is as inviting as delicious. This restaurant exudes a warm and welcoming vibe, making it the perfect spot for a family meal or a night out with friends.
Kau Kau
For the best Hawaiian comfort food, look no further than Kau Kau. This humble eatery is known for its Plate Lunches, which are hearty meals consisting of rice, macaroni salad, and your choice of meat. Kau Kau's menu features all the Hawaiian classics, like Lau Lau, and Beef Stew. And for something a little lighter, they also offer fresh fish and vegetarian options. No matter what you order, you're sure to leave Kau Kau feeling satisfied. This restaurant also has a great location, situated right in the heart of Waikiki.
Hula Grill
Hula Grill is a great place to go for traditional Hawaiian cuisine. They have all of the classic dishes. But they also offer some unique and delicious dishes, like their seared ahi tuna. The atmosphere is very casual, but the food is still high quality. And it's located right on the beach, so you can enjoy the beautiful views while you eat. The restaurant cum cafe is a great place to spend your mornings with good food and better company.
Helena's Hawaiian Food
If you want to experience traditional Hawaiian cuisine, then Helena's is your place. This restaurant has been serving up delicious Hawaiian food since 1947, and they show no signs of slowing down. Helena's is famous for their Pipikaula, a type of Hawaiian jerky. They also have great plate lunches, like their Kalua Pig and Cabbage. And if your heart is in the mood for something sweet, try their Haupia Pie. The restaurant's interior is decorated with Hawaiian art, beautiful furniture, and colorful rugs, adding to the overall experience. The service is also amazing, so you'll feel like family by the time you leave.
Liliha Bakery
Liliha Bakery is another local favorite that's been around for over 60 years. They're most well-known for their coco puffs and light and fluffy choux pastry balls filled with chocolate cream. These pastries are so good that they've been featured on the Food Network's "The Best Thing I Ever Ate." But that's not all Liliha Bakery has to offer. They also have delicious pies, cakes, and cookies. If you're looking for a breakfast option, try their malasadas (a Portuguese donut). The bakery is also open 24 hours, so it's a great place to go for a late-night snack.
Ono Seafood
If you're seeking fresh seafood, Ono Seafood is the place to go. This restaurant is especially well-known among locals since it is one of the best places to get a poke bowl. The fish is always fresh, and they have a wide variety of seafood. The prices are also very reasonable, filling up without breaking the bank. This seafood place is a must-visit when you're in Hawaii. You can find it in Honolulu, on the island of Oahu.
Garden Café
If you want to experience traditional Hawaiian cuisine, Garden Café is your place. This restaurant is located in Hilo on the Big Island, and it offers a variety of local favorites. The menu changes regularly, but you can always expect to find dishes like poi (a type of taro pudding), Lomi salmon (a raw fish salad), and other traditional cuisines. The portions are large, so come here if you're feeling hungry. This cafe is also a great place to people watch, as it's located in the heart of downtown Hilo.
 La Mer
If you're looking for a fine dining option, check out La Mer at the Grand Wailea Resort. This seafood restaurant has an extensive menu with something for everyone. They have everything from starters and salads to main courses and desserts. And if you're looking for a truly unique experience, try the La Mer tasting menu, which features a variety of seafood dishes. It's best to make a reservation in advance, as this place is always packed. The interior is also very elegant and features a lot of dark wood.
Morimoto Asia
Look no farther than Morimoto Asia if you're searching for an exquisite dining experience. This restaurant, helmed by chef Masaharu Morimoto, offers a unique take on Asian cuisine. From sushi and sashimi to clay pot rice and Peking duck, there's something for everyone to enjoy. The restaurant is also quite exquisite, with an open kitchen and a lot of natural light. It's one of the best places to eat in Hawaii.
Koko Head Café
If you want to try something a little different, head to Koko Head Café. This café specializes in Hawaiian-style brunch dishes with an Asian twist. Think spam musubi, coconut pancakes, and eggs, Benedict, with Korean chili Hollandaise sauce. This cafe is small and intimate, with only a few tables, so make a reservation in advance. It is one of the best places to eat in Hawaii. The food is amazing, and the atmosphere is perfect for a leisurely brunch with friends.
Final Thoughts!
Hawaii is the perfect place to try new and exotic foods from all over the world. Whether you're looking for a traditional Hawaiian meal or something with an international flair, you'll be able to find it on one of the islands. And if you want to open a restaurant or resort in Hawaii, don't forget to grab RugKnots amazing rugs for your floors! They'll add a touch of luxury to your establishment. What are your favorite restaurants in Hawaii? Let us know in the comments below! And if you're looking for more travel inspiration, check out our blog for the latest posts. Mahalo! (Thank you!)